WEDDING PHOTOGRAPHY PRICING
So, let's get to the nitty gritty. I provide a range of flexible wedding photography pricing and packages which you can 'pick and mix' to get your perfect coverage.
It's annoying when you fall in love with a vendor only for your dreams to be crushed when you see the cost. For this reason, not only are my photography prices refreshingly reasonable but I've laid out everything here (none of that 'every wedding price is different' nonsense), so you can see exactly what you're getting.
PACKAGES
THE FULL WEDDING DAY PACKAGE
PERFECT FOR THE WHOLE SHEBANG
Cost = £1,095
THE PREMIUM PACKAGE
PERFECT FOR GETTING THE ACTION FROM EVERY ANGLE
Cost = £1,495
THE HALF-DAY PACKAGE
PERFECT FOR WHEN YOU JUST WANT YOUR CEREMONY OR RECEPTION COVERED
Cost = £695
OPTIONAL EXTRAS
ENGAGEMENT SHOOT – £100 (PERFECT FOR AWESOME SHOTS OF JUST THE TWO OF YOU)
1-hour couple shoot taking nice natural photos of just the two of you (no piggy backs or peeping out behind trees, unless you want that of course!). You will receive 20+ fully edited photos as a digital download.
Psst! If you sign up to our email you can get a FREE, no obligation engagement photo session.
SECOND PHOTOGRAPHER – £150
From your best-friend's chin quiver as you say 'I do' to getting ready with a glass of fizz, there are so many magical moments you won't want to miss. Hiring Amy as a roving second shooter will ensure you capture all the action and emotion.
ADDITIONAL HOUR – £100
Got something awesome planned for later in the night? (At the reception, naughty). Need me a little longer? Simply tag on an extra hour or two so you've got complete coverage.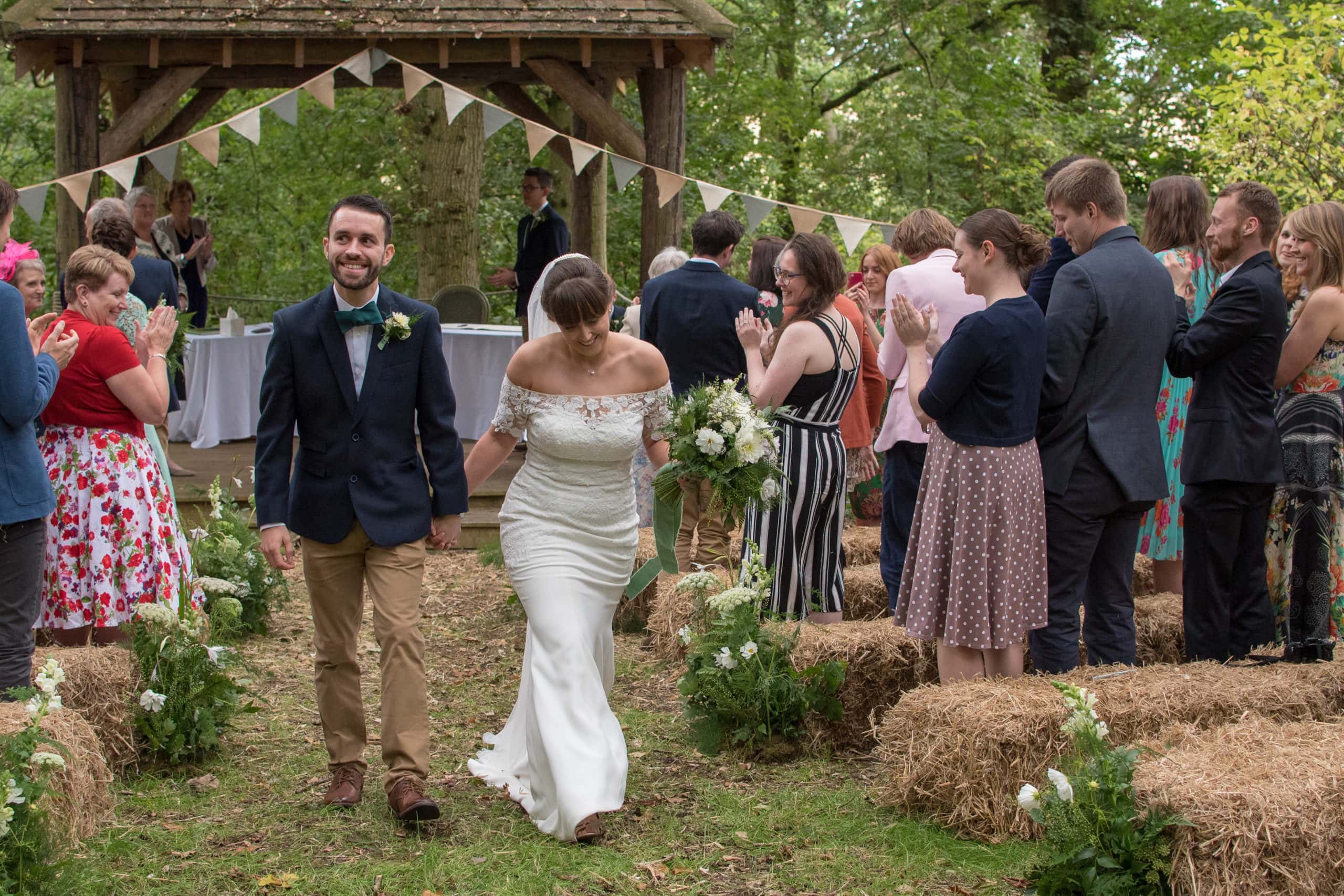 If the price is right, here's what to do next:If the price is right, here's what to do next:
Check my availability. If you've set a date, GET IN TOUCH and I'll let you know within 24-hours if I'm free.
Arrange a chat. If I'm available (fingers crossed I will be) we'll arrange a time to chat about your wedding. I know some lovely local cafes and bars, or if you're super busy we can chat on online.
Let's chat. About you, your wedding and your photography wish-list. To see how I roll, and if you're feeling photo-ready, we can arrange a free, no obligation
Engagement Shoot to take some cool, relaxed snaps. A pre-wedding photoshoot is a great way to see how I work, whether we gel, and how my jokes measure up.
Booking. Ready to book me for your big day? After signing a contract and paying a small deposit, I'll officially confirm your booking and reserve your date. Next stop, wedding-ville.
To check my availability, get in touch here.
Photography Pricing FAQs
DO YOUR WEDDING PRICES INCLUDE TRAVEL OR IS THAT EXTRA?
If your wedding is within 60 miles of my home Kimberley, Nottingham, then there's no charge. Further away, then I will ask you to cover travel expenses. If it's very far away, then I may also need accommodation; a rested photographer is a happy photographer.
Got a date and location in mind? Contact me to see if I'm free and if there are any additional travel or accommodation costs.
HOW FAR WILL YOU TRAVEL?
I shoot weddings across East Midlands, including Nottingham, Derby and Lincoln but if you're planning a wedding in another part of the UK, or a destination wedding abroad, I'm happy to travel further, just name your place.
WHAT ARE THE BENEFITS OF HIRING A SECOND PHOTOGRAPHER?
I get all the great shots you need but a second shooter means you get more great coverage from different perspectives. For example, along with capturing your partner's reaction when they see you for the first time, we record your guests' expressions too. If bride and groom preparations are in different locations, it means we can capture the fun goings-on in both camps too.
AS A
DOCUMENTARY PHOTOGRAPHER
, WILL YOU STILL TAKE GROUP SHOTS? IF SO, HOW MANY?
Yes of course, but it's a good idea to keep group photos to an absolute minimum. Your day will whizz by and gathering guests for group shots takes time. Do you want to spend time searching for Great Aunt Ada for your twentieth group shot or relishing your day?
WILL YOU TAKE PHOTOS OF JUST THE TWO OF US?
This is up to you. Some couples want perfectly polished, film-like photographs which take time to set up, while others don't want any at all. I say the sweet spot is somewhere in between. The best time is after the service. I can whisk you away for 20 minutes to chill and take some beautiful natural shots of you both. The post-service high is real!